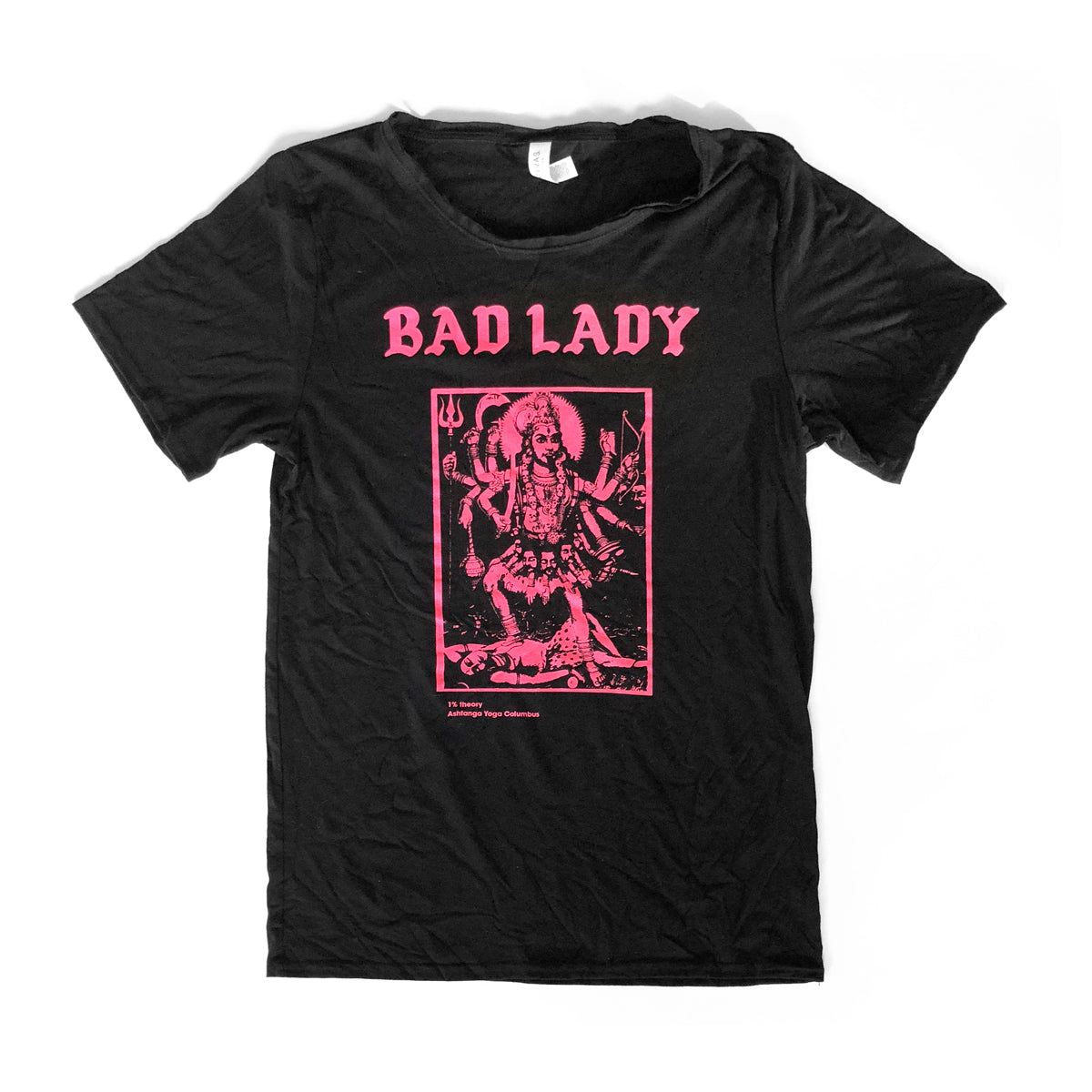 Bad Lady Unisex Tee
Why you miss class? You bad lady.
Why you go so fast? You bad lady.
99% practice 1% theory. You don't show up you bad lady.
The goddess Kali is one bad lady. She is the fearful Hindu goddess of death, time, and doomsday and is often associated with sexuality and violence but is also considered a strong mother-figure and symbolic of motherly-love. Kali also embodies shakti - feminine energy, creativity and fertility.
————
 Unisex triblend raw neck tee by Bella canvas

An elevated raw-neck detail on this Fast-Fashion collection exclusive adds just the right amount of cool to this unisex tee. Triblend fabric makes it wear-all-day soft to the touch.

Features:Side seamed. Unisex sizing. Raw neck. Retail fit.

Fabrication:
50% polyester, 25% combed and ring spun cotton, 25% rayon, 40 single 3.8 oz.